+91-8917426737 (0900-1800 Hrs. IST)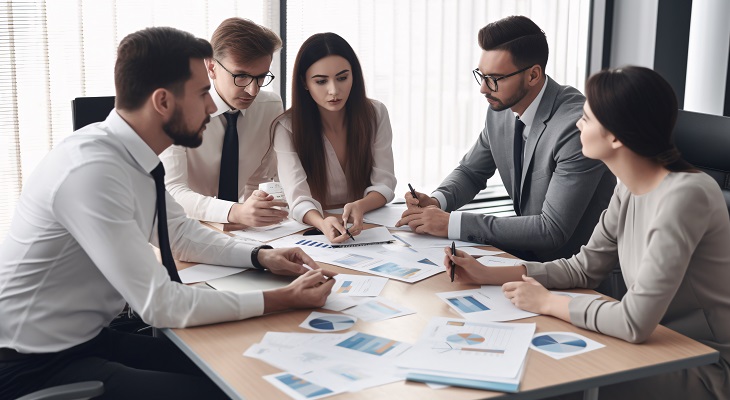 As a leading mobile phone company in India, our client recognized the pivotal role of its 15 CXOs (Chief Executive Officers) in driving strategic decision-making and propelling the organization to new heights. To ensure that these key executives were equipped with the right leadership skills and abilities, the company sought a transformative assessment centre. The challenge was to design and execute an assessment centre that would accurately evaluate the CXOs' competencies, identify areas for development, and ultimately elevate their leadership potential.

To address the client's ambitious objectives, our team collaborated closely with the mobile phone company's leadership team to develop and implement a comprehensive solution for their CXOs.
Customized Competency Framework: Recognizing the unique leadership requirements for CXOs in the mobile phone industry, we crafted a tailored competency framework. This framework encompassed strategic thinking, innovation, adaptability, decision-making, and effective communication, among other critical leadership attributes.
Multi-dimensional Assessments: The assessment centre employed a multi-dimensional approach to evaluate the CXOs' competencies. It included simulations, case studies, leadership exercises, and interviews, providing a holistic view of each executive's leadership capabilities.
Objective and Unbiased Evaluation: To ensure objectivity and fairness in the assessment process, we engaged experienced and independent assessors. These assessors were well-versed in leadership assessments and remained neutral throughout the evaluation.
Actionable Feedback and Development Plans: Following the assessment centre, each CXO received detailed and constructive feedback on their strengths and areas for development. Personalized development plans were then designed to address the identified growth opportunities effectively.

The transformative assessment centre for the CXOs of the leading mobile phone company resulted in remarkable outcomes, driving both individual and organizational success:
Enhanced Leadership Clarity: The CXOs gained a deeper understanding of their leadership capabilities and areas for improvement, fostering a greater sense of self-awareness.
Strengthened Decision-Making: The assessment centre's focus on decision-making and problem-solving contributed to the CXOs' ability to make more strategic and data-driven decisions.
Increased Collaboration and Alignment: The assessment centre created a shared leadership experience for the CXOs, promoting collaboration and alignment among the leadership team.
Improved Organizational Performance: As the CXOs grew in their leadership roles, the organization witnessed increased efficiency, innovation, and adaptability, positively impacting overall business performance.
Leadership Pipeline Development: By identifying high-potential areas for development, the mobile phone company was able to foster a strong leadership pipeline and groom future leaders.

Swati Passes, AVP- Human Resources:
If you are looking to work with someone who can help you maximise your leadership potential then Humanlinks is strongly recommended. I have worked with them on the Leadership Development project of my organisation. Humanlinks successfully created an assessment center for us that was simple yet impactful. I would recommend them strongly for similar programs.