+91-8917426737 (0900-1800 Hrs. IST)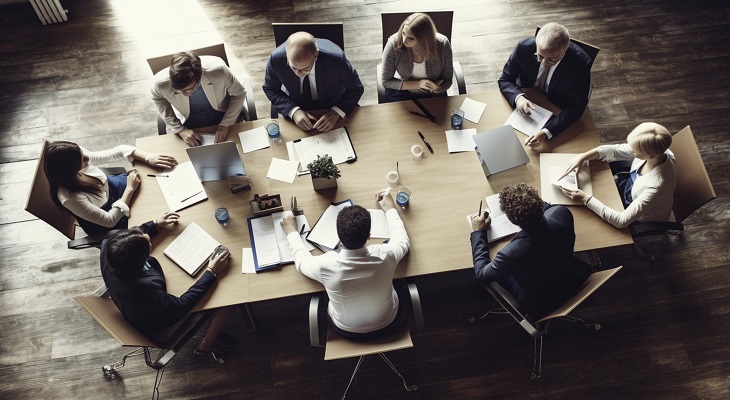 One of the largest global beverage companies recognized the critical role of its frontline managers in driving operational excellence and customer satisfaction. To strengthen their leadership capabilities, the company sought to assess and develop their 150 frontline managers. The challenge was to create a highly effective and meticulously planned assessment centre that would identify the top 30 managers for a personalized development journey.

To address this ambitious objective, our team collaborated closely with the global beverage company to design and execute a comprehensive solution for their frontline managers.
Customized Assessment Centre: Understanding the unique requirements and competencies needed for effective frontline management, we crafted a customized assessment centre. The centre focused on evaluating the managers' leadership skills, problem-solving abilities, decision-making, and customer-centric mindset.
Rigorous Selection Process: With the assessment centre's objective to identify the top 30 managers for the development journey, we ensured a rigorous selection process. Each manager's performance was objectively assessed against predefined criteria to determine the most promising talent.
Readiness Vs Application: The managers were assessed for their conceptual knowledge as well as their ability to apply the concepts. This provided a basis for a focussed Individual Development Plan.
Development Journey Planning: For the selected 30 managers, we meticulously planned a personalized development journey. The journey encompassed leadership workshops, one-on-one coaching, mentorship, and exposure to cross-functional experiences to enhance their skills and leadership capabilities.
Stakeholder Engagement: To ensure the success of the assessment centre and development journey, we engaged key stakeholders, including senior leaders, HR, and frontline managers themselves. Their insights and buy-in were instrumental in shaping the program's design and enhancing its impact.

The meticulously planned assessment centre and development journey delivered transformative outcomes for the global beverage company and its frontline managers:
Identifying Top Talent: The assessment centre accurately identified the top 30 frontline managers with the highest potential for growth and leadership excellence.
Targeted Development: Through the personalized development journey, the selected managers received targeted and relevant training, coaching, and experiences to enhance their skills and abilities.
Improved Leadership Capabilities: The development journey led to significant improvements in the managers' leadership capabilities, enabling them to drive higher team performance and customer satisfaction.
Increased Employee Engagement: The company witnessed increased employee engagement and motivation among the selected managers, fostering a positive work culture and boosting overall team morale.
Positive Impact on Business: As the frontline managers grew in their leadership roles, the company experienced tangible improvements in operational efficiency and customer experience, resulting in increased sales and profitability.

Y. Sreejitha, Head Sales Capability Building:
What impresses me the most is the Humanlinks team's readiness to personalise and tailor an assessment center specifically for our needs. I also appreciate the responsiveness of the team and the way they were proactive in terms of various situations during the assessments.